Professional Vinyl Flooring Services in Sandy Springs
Give your home a makeover with our professional vinyl flooring installation services.
Performed by experienced tradesmen
Done with quality tools and materials
1-year labor guarantee
Flexible work schedule
Request a Quote
Here is how to make your service appointment in Sandy Springs:
Give us a call and share your floor project idea
We will schedule an on-site survey with a professional
Get to enjoy an improved home with our help.
What to expect from our vinyl flooring services in Sandy Springs:
Vinyl flooring has many advantages and can look good in practically any room. The material is very durable, water-proof and low maintenance in terms of cleaning. Installing it, however, is a whole nother story. This is where the experienced renovation professionals of Fantastic Services come in.
Our vinyl flooring services are easy to book, budget-friendly, and mess-free. The whole renovation process starts with a phone call, in which we set a day and time for your on-site survey. A professional will arrive at your property for the appointment to discuss your project and to give you an estimate. After all of the details have been talked through, we will schedule the actual service appointment. In terms of materials and tools, you can either buy them yourself or we can provide them instead - whatever works for you.
This service also involves the removal of any old flooring like carpeting, for example, damage inspection, installation of wall trims and transition strips, and also post-renovation clean-up.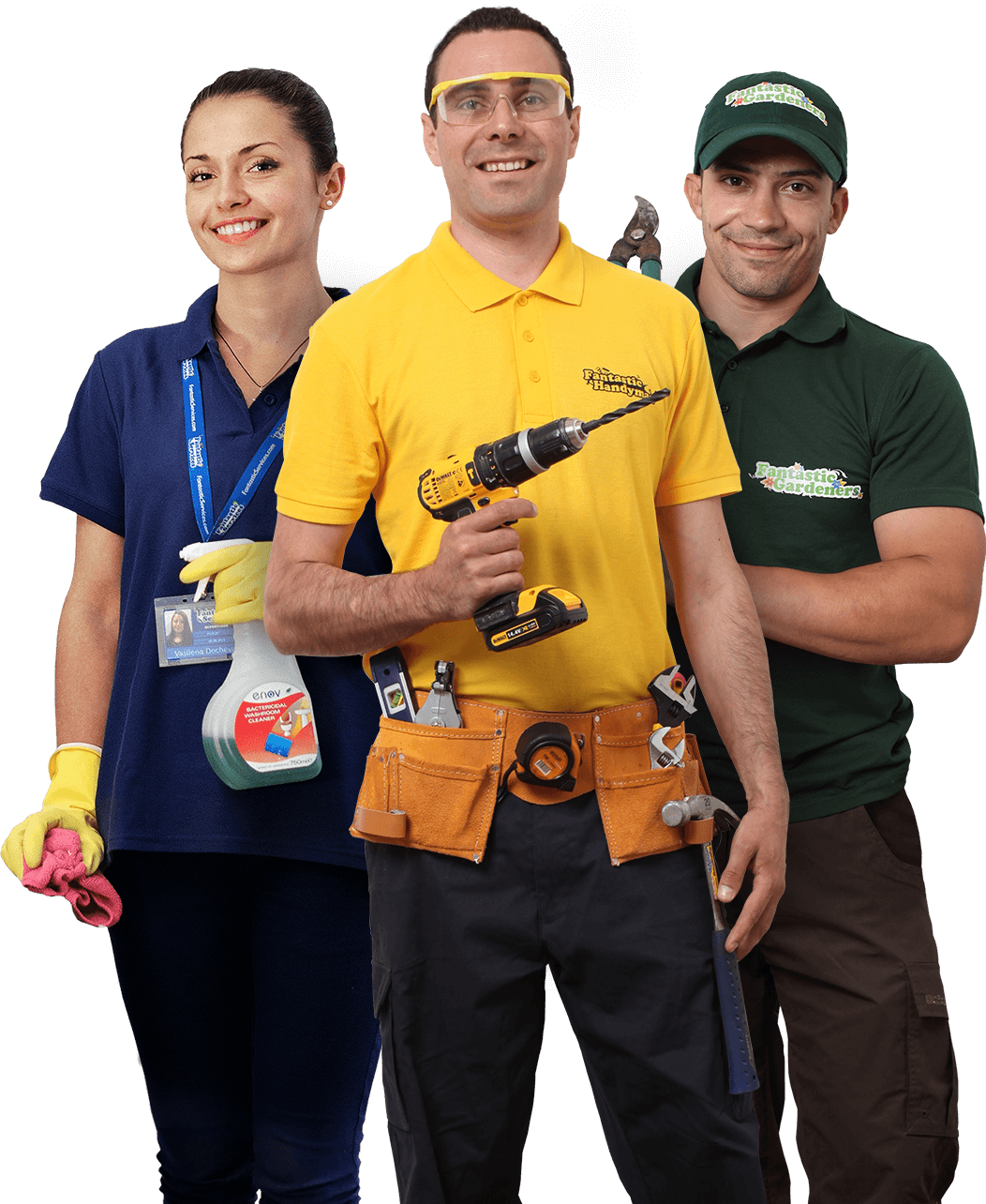 Say hello to the professionals of Fantastic Services
Individually interviewed and background-checked
Tradesmen with years of experience in the work area
Extensively trained and following our set standards
Uniformed and always carrying ID badges
Working with professional tools and equipment
Ready to answer all of your questions and share their advice
Prioritizing your individual requirements and needs
Will carefully follow your instructions
With a positive mindset and can-do attitude
What clients are saying?
Very good workmanship
I'm very happy with how my kitchen floor turned out. If you want to renovate your home fast and easy, I recommend Fantastic Services
Michael Young
Really hardworking guys. Great job!
Replacing vinyl flooring can make your wallet cry and leave your home a mess. That said, I chose Fantastic Services' floor installation for my living room renovation and I couldn't be happier. The room looks awesome, the guys worked hard, they didn't leave a mess behind, and most importantly - the service was super affordable!
Damon Palmer
Amazing, amazing, amazing!
My house had very old carpeting that didn't look nice and I really wanted to get it replaced. I decided to go for vinyl flooring and booked Fantastic Services for the job. Definitely one of the best vinyl flooring companies in my area
Joseph Homes
Check where you can book our vinyl flooring services
Working hours:
Call Hours:
Mon to Sun:

24/7 Support



Working Hours:
Flexible by appointment
Frequently Asked Questions
Q: How long will the vinyl floor installation process take?

A: It really does depend on the size of the project. We can give you an approximate time estimate after the on-site survey has been completed.

Q: Do I need to provide any tools or materials?

A: If you wish, the Fantastic professionals can bring their own materials for the vinyl flooring installation or they can use yours.

Q: Can I make an appointment for the weekend?

A: Of course you can. The technicians we work with have a very flexible schedule, so you can arrange your service for a time most convenient for you, including booking an after-hours appointment.

Q: Is this service insured?

A: Yes, it is. All of the Fantastic professionals performing our services are completely insured.
We can do much more than vinyl flooring installation
Give one of our other Sandy Springs service options a try