Expert Flooring Company in Sandy Springs You Can Rely on
How the expert booking process for flooring installation works
1.
Contact us for a quote
Get in touch with us by simply giving us a call!
2.
Choose a time slot for your on-site survey
Select the most suitable time slot for you to schedule your on-site survey.
A trained pro will give you an estimate for your flooring installation/refurbishment project in Sandy Springs.
4.
Enjoy the results of your flooring project
Your flooring will be professionally done and you can enjoy the results you envisioned.
Professional Flooring Contractor Serving the Sandy Springs
Do you need expert flooring installations in your house or apartment? The Fantastic Services flooring installation/refinishing services in Sandy Springs will ensure you get peace of mind when it comes to the flooring in your home. Each of the services offered is done by a trained, fully-equipped, and insured professional. They will arrive at your doorstep with all the necessary tools and materials and will work conscientiously and neatly until the job is done to your satisfaction. You can enjoy your new floors without the hassle!
With our flooring installation/refinishing services in Sandy Springs, you can choose from some of the following services: New Hardwood Flooring, Hardwood Floor Refinishing, Laminate Flooring, Vinyl Flooring, Carpet Installation and Replacement, Tile Installation, or a complete Floor Replacement. Our portfolio of services is extensive and the trained professionals perform work that is fully guaranteed and insured.
Since flooring is a critical feature of any room, the service is ideal for all homeowners who are looking for a fresh floor to revive a room and give it a new lease on life. If you're a homeowner who is planning or is in the process of refurbishing your property, a buyer who recently bought a new property and are looking to refurbish it, a seller who is looking to add value to their property, or if you have commercial properties and want the floors refurbished, this service is for you!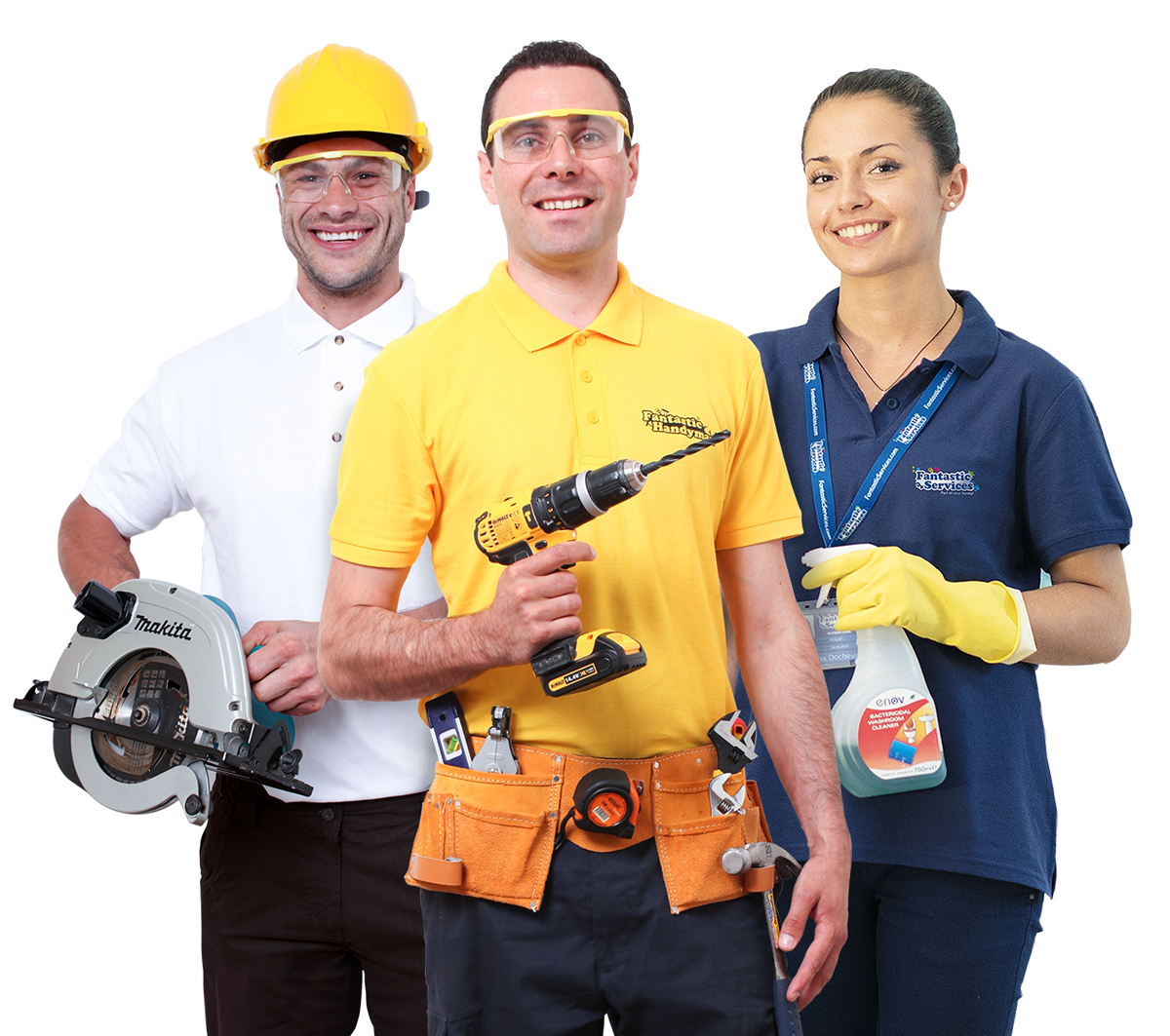 Meet the Fantastic Professionals
Fully trained and insured tradesmen
Efficient, neat, and polite
They handle your possessions with extra care
At your service 7 days a week
Experts who know exactly what's right for you and your home
Always know what went wrong and what needs fixing
Will gladly select, purchase, and deliver special materials straight to your doorstep
Very conscious of keeping the working area neat and tidy
Equipped with all the right tools for the job.
What our customers are saying
Top-notch service
Very professional results! I couldn't be happier with my new hardwood floors. My house looks absolutely fantastic now!
James
I'm impressed
I can't believe how great the rooms in the house look now after the installation of my new tiles! Great service provided by the Fantastic Services professionals!
Sarah
Wow…!
Loving the new carpets in my home! Thought it would be a painful experience but it was fast, easy, and professional. Very happy with the results!
Lilly
More Fantastic Services for you: