Premium House Cleaning Services in Sandy Springs
No more house chores but more extra free time for you… Awesome!
Friendly, trusted & fully-trained local cleaners
Tailored house cleaning services near you
Regular housekeeping or one-off cleaning help
Helpful customer support team
Request a Quote
How our house cleaning service works
Get in touch to get a free quote for your house cleaning service
The cleaner will arrive and complete the job at hand
Enjoy your tidy home without doing the hard work
Your house cleaning service, done to your express requirements
You can customize your house cleaning service in Sandy Springs in the way it suits you. From requesting regular maid visits every week to having a housekeeper who thoroughly cleans your home once a month, it's your call!
Also, it's entirely up to you what you want the cleaner to focus on when cleaning, be it a particular room or specific areas and items. We understand that every household has its own housework schedule, as well as different needs when it comes to what chores are more important than others. So, with that respect, we offer flexible cleaning sessions which can be tailored to your family timetable and cleaning needs. The maid will follow your checklist of tasks and individual requirements.
Here's what can be included in your house cleaning service:
Floors - vacuumed and mopped throughout the property
Carpets and rugs - vacuumed
Furniture in all rooms - vacuumed (upholstery) or dusted and polished (hard furniture)
Fixtures and accessories - benchtops, sinks, bathroom fixtures, ledges, sills, shelving, light fixtures, mirrors, kitchen units, pictures - polished
Wall surfaces - cobweb removal from wall corners and ceilings, wall spot cleaning; backsplash cleaning
Outdoor surfaces - sweeping/vacuuming of decking/patio, polishing garden furniture
Windows - can be cleaned on the inside
Kitchen appliances - sanitised
Please, beware that your list of jobs needs to fit in with the numbers of hours you book. Or in other words, the maid can do so much in the allocated time. This means that it's best if you prioritize the house chores that need doing and allow enough time for the cleaner to complete them.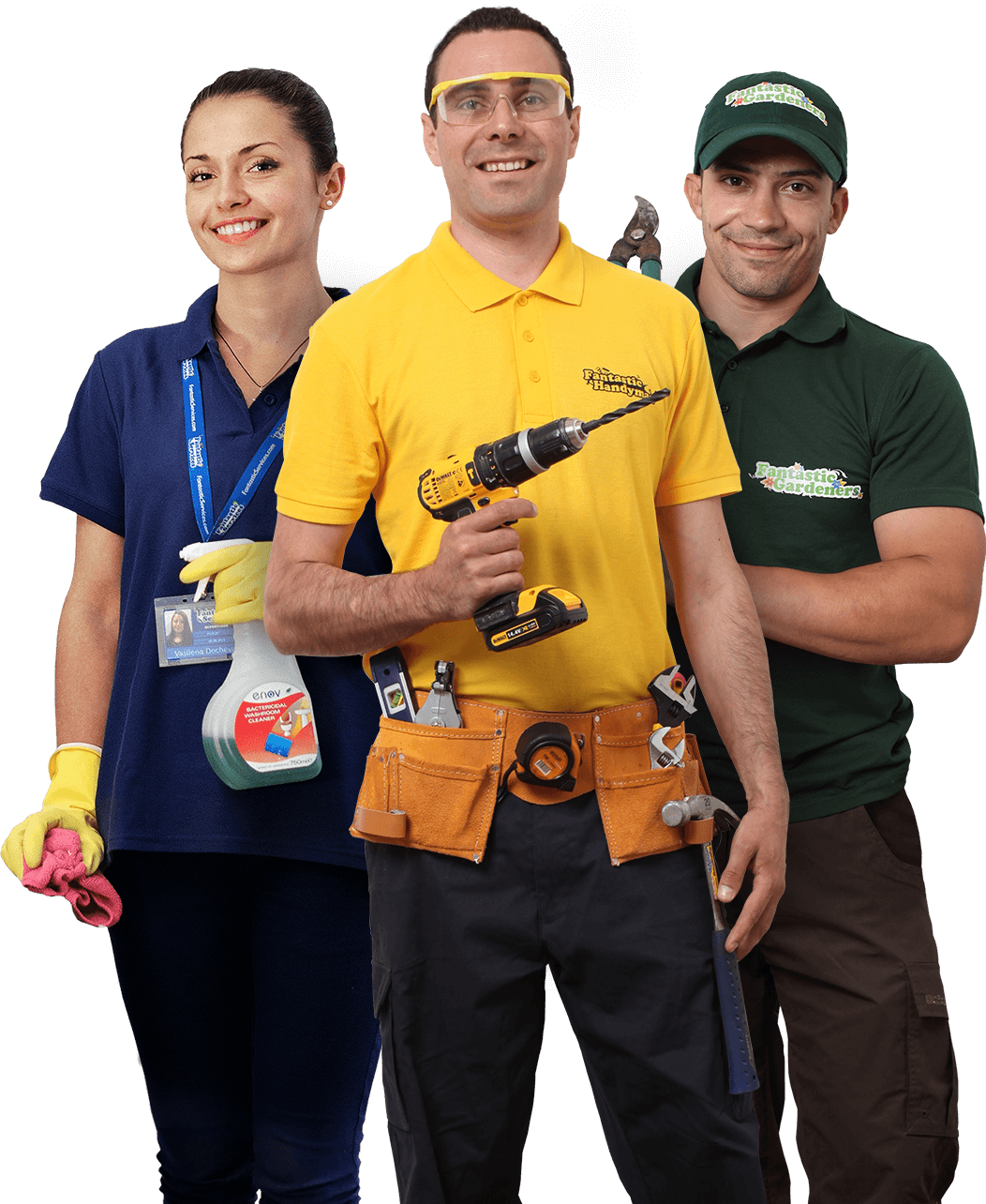 The Fantastic maids at your service
Professional attitude
The maids are prompt and wear uniforms
They follow closely your instructions
Experienced and equipped
The housekeepers have years of experience on the job
They can bring high-end equipment and cleaning supplies
Friendly and trustworthy
The cleaners go through a thorough vetting process
They come to the job with a smile on their face
What clients are saying
Very happy we've found you
Lilly is totally reliable and hard-working. We can't imagine doing without her, now that we've got a small baby in all. Thank you.
Florence and Mick
Great!
Great service. A friendly and thorough cleaner.
Johnny
Recommendation-worthy housekeeping
I'm writing to let you know that the maid is very efficient. She just doesn't stop until all the jobs are done perfectly. I still can't believe my luck!
M. Ripley
Contact us for a free quote or more information. We want to hear from you!
Working hours:
Call Hours:
Mon to Sun:

24/7 Support



Working Hours:
Flexible by appointment
Fantastic Services covers Dunwoody, Roswell, and the whole of Atlanta Metro area.
Frequently asked questions
Q: Do I need to provide anything?

A: The cleaner can come fully equipped with everything needed for the job, or they can use your cleaning tools and detergents if this is what you prefer. Just specify this during the booking process.

Q: How many hours should I book?

A: Our customer service agents can easily advise you on that once they have more details about the size of your property and the jobs you need doing.

Q: I have a dog. Will this be a problem?

A: As long as your dog is friendly and the maid is aware of the fact that you've got a pet, there shouldn't be a problem. Maybe, also, make sure that someone is at home during the first few housekeeping sessions so that the dog gets used to the cleaner.

Q: How do you select the cleaners?

A: We always check their credentials, experience and expertise. Each maid is personally interviewed before joining our housekeeping crew.
We can do much more than house cleaning
Other Fantastic services we can help you with