Expert Floor Replacement Service in Sandy Springs
Refurbish your home with a professional floor replacement service by Fantastic Services
Vetted, insured and trained professionals at your service
Versatile service, suitable for your domestic or commercial property
Flexible schedule with available experts any day of the week
Working with many different types of flooring materials
Request a Quote
How does our floor replacement service work?
Book your service online
Choose the type of service you would like to receive from us and give us a quick call. You can also send us an email and receive your estimate online.
We'll send a fully equipped technician to the address
Together we choose a day for your on-site survey when the professional will come to your property and give you an estimate for the service.
He will renovate your flooring project
On the appointed day, the floor expert will arrive, complete the service and you get to enjoy your new flooring.
How do our professional floor replacement and repair service work?
Be it a tile, laminate, wood, vinyl or any other type of flooring, you can count on Fantastic Services to do a proper job. Whether you want to replace your existing flooring with a different one, or a different type of the same, we can do it.
The professional will come fully equipped with all the needed tools for the job.
He will inspect the area he will be working on and check for any damage.


Depending on the type of repairs that you need, the expert will most likely start by removing the flooring and after that, he will take care of the damage.
If you have booked a replacement service, the technician will completely remove the old flooring and start placing the new one.


In the end, no matter if you've booked a complete replacement or just repairs, you will enjoy a new look to your room without any of the hassles.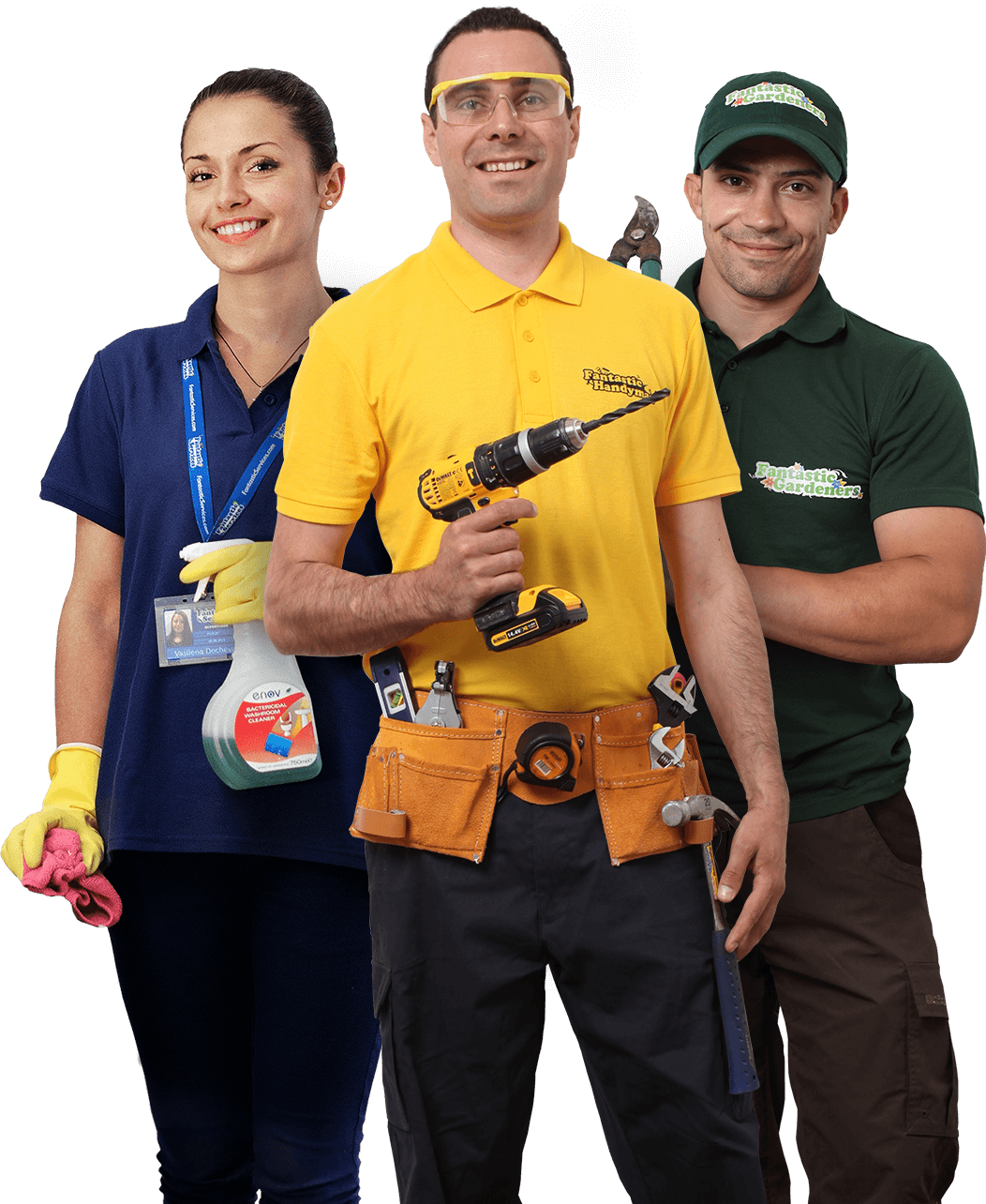 Say hello to the professionals of Fantastic Services
Trustworthy experts
Vetted and fully insured professionals
Specially interviewed
Serving both commercial and domestic properties
Seasoned professionals
Gone through special training to meet your high standards
Using only the latest equipment in the trade
Years of experience in their respective field
Lovely people
Always ready to answer your service-related questions
Committed to delivering a 5-star experience with each service
Reliable, prompt and presentable with their uniforms
We create services people love!
Amazing work!
I've been hearing the same squeaking noise from my living room's floor for over a year now and finally decided to see what's wrong. The guy from Fantastic Services came and inspected the whole room, found the faulty boards and replaced them in no time!
Aurelia K.
Congrats!
Really happy with the service! I booked a guy to replace my vinyl flooring in the kitchen and he did a fantastic job indeed. Will definitely call them again.
Mercedes G.
A true experts!
I recommend using Fantastic Services for any flooring repairs that you need. They put a new carpet in my bedroom and fixed some tiles in the bathroom for a very reasonable price.
John
Where else can you book your fantastic floor replacement or repairs service?
Our area coverage includes the whole Atlanta Metro area!
Working hours:
Call Hours:
Mon to Sun:

24/7 Support



Working Hours:
Flexible by appointment
Frequently Asked Questions
Q: What types of floor damage can you fix?

A: Each case is individual, however, there are some common types that we often encounter such as water damaged hardwood flooring – which needs repair and sometimes replacement: buckled hardwood floors – these usually need replacement, but repair is sometimes possible; cupped hardwood flooring – caused by excess water soaking into the floor.

Q: Do you work on weekends?

A: We have available professionals every day, including weekends and holidays!

Q: What's the price per square foot, one room, to replace one board, etc?

A: Prices are discussed after the on-site consultation, as every floor replacement or repair project differs.

Q: Do I need to prepare anything for the technicians?

A: Don't worry! The professionals will come fully equipped with all the needed tools. You only have to provide access.
What are the other flooring services you can book with Fantastic Services?
What other services we offer