Professional Cleaning & Home Improvement Services in Sandy Springs
A range for property services for your home or business
Skilled, experienced and insured service providers
Guaranteed quality of workmanship
Professional equipment and tools
Flexible appointments and free quotes
REQUEST A QUOTE
Available services in Sandy Springs GA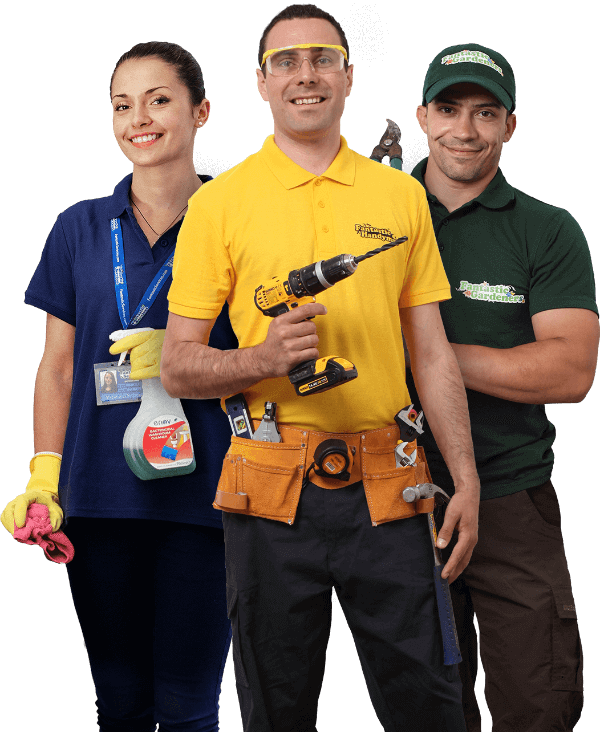 Why choose the Fantastic professionals in Sandy Springs
We work with great tradespeople and cleaning experts near you in Sandy Springs and other locations in the Atlanta Metro area. They are qualified in providing you with home remodeling services, floor installation and replacement, as well as specialised property cleaning solutions and general housekeeping. Why not meet them and find out that they are:
Friendly, polite and helpful

Reliable and trustworthy
Properly uniformed and presentable
Ready to help with tips and advice
Equipped with the latest tools of their trade
Experienced in using effective methods
With problem-solving skills and proven know-how
Happy to deliver materials, upon request
Trained to meet your requirements
They will tailor the service to meet your expectations
Flexible and available at short notice
Always working with attention to detail
Enjoy more free time by letting us handle your cleaning or home improvement projects!
Working hours: Mon - Sun
Call Hours:
Mon to Sun:

24/7 Support



Working Hours:
Flexible by appointment
We are here to help and answer any question you might have. Do not hesitate to contact us!
What clients are saying
I like your company!
I got your company to change the floor in my bathroom. The dudes did a grand job retiling the floor and trust me, I know when someone is good at tiling… Perfect job!
Chris
We will recommend your services!
My wife and I need to remodel our staircase and I got in touch with your company. Two contractors came to see first what we wanted exactly. The job was done professionally. One of the men was definitely more experienced and was helping the other with tips on the finishing touches and so on. We found this very good of him.
Alex and Alex Johnson
My housekeeper is very professional!
I've been having a maid to come once a week to tidy up my apartment and I'm very happy with her work.
Sandra Ruby