Home Improvement Services in the Atlanta Metro You Can Rely on
How the remodeling booking process works:
1.
Contact us for a quote
Get in touch with us regarding the type of home improvement service you need.
2.
Pick a day and time for an on-site survey
A trained Fantastic Services professional will visit your home to determine the scope of the work.
You will be provided with an estimated cost for the project.
4.
Your dream home improvement project becomes a reality
Enjoy the results of a fully-renovated home without the hassle!
Expert Home Improvement Services Near You
The Fantastic Services Home Improvement and Renovation service in the Atlanta area is just a phone call away. The services in this portfolio of offerings are extensive and extend to all home improvement projects related to any type of work you may need to have done in your home in order to improve its appearance and value. A team of fully insured and well-equipped tradesmen will arrive with all the materials needed to get the job done professionally and to your specifications.
The services offered in our Home Improvement and Renovations portfolio are various. From Bathroom and Kitchen Remodeling to a Basement Finish, each of your rooms will get a new lease on life once the Fantastic Services professionals have completed their work. You can also have your staircases remodeled, or if you're looking for a fresh coat of paint - we also offer this service in both the interior and exterior areas of your home.
The service is a perfect solution for all homeowners, especially those who are planning or are in the process of refurbishing their properties and are looking to create a newer, homier atmosphere. If you're a buyer who recently bought a new property and are looking to personalize it or if you are a seller who is looking to add value to their property, these services are the answer you've been looking for.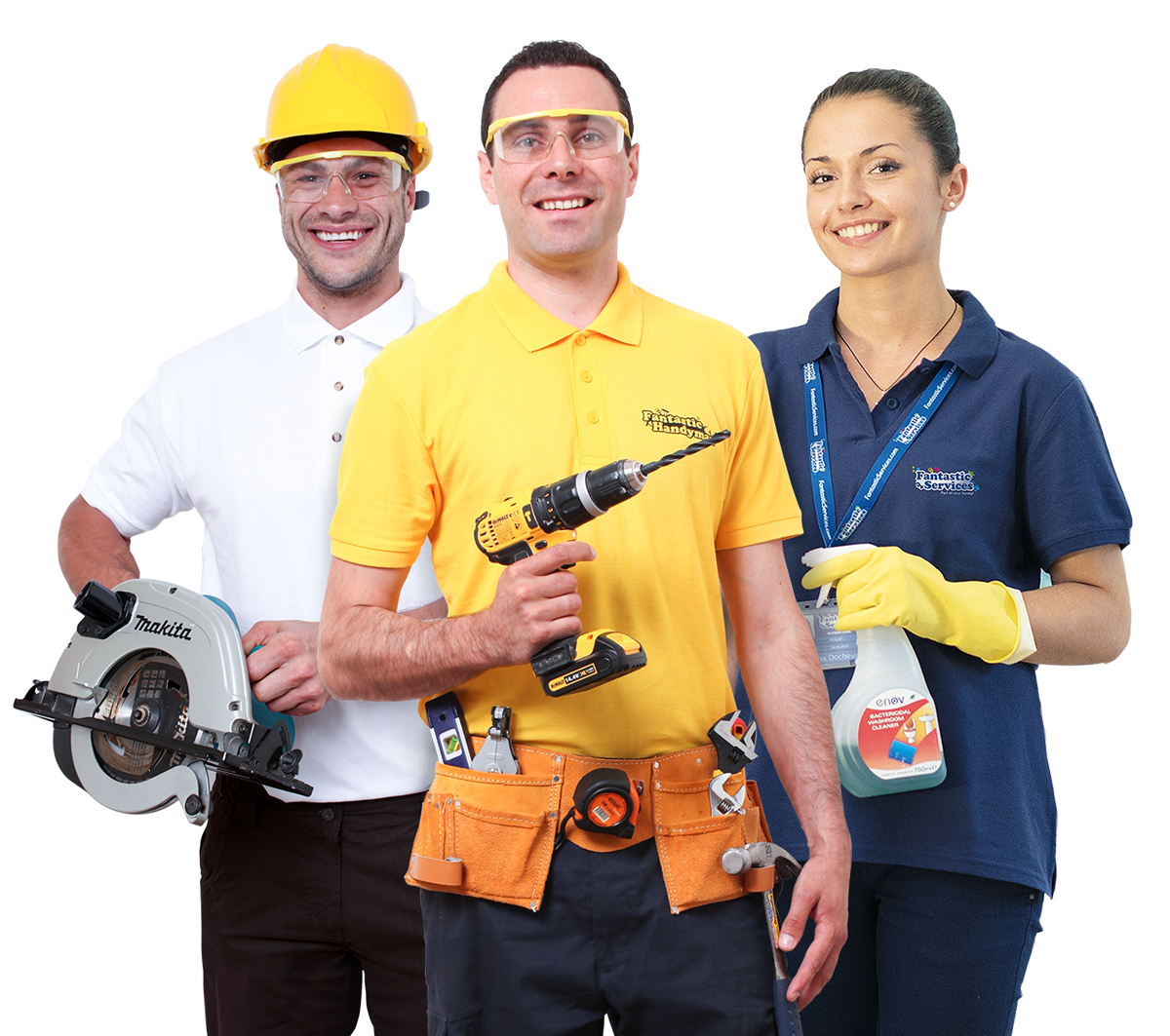 Meet the Fantastic Tradesmen
Fully trained and insured tradesmen
Efficient, neat, and polite
Handle your possessions with care while working
At your service 7 days a week
Experts who know exactly what's right for you and your home
Always know what went wrong and what needs fixing
Able to handle electrical, plumbing, carpentry, refurbishment or assembly tasks
Will gladly select, purchase, and deliver special materials straight to your doorstep
Ready to assist with refurbishment or full property renovation
Very conscious of keeping the working area neat and tidy
Equipped with all the right tools for the job
Our Customers' Reviews
Amazing work
I had my old bathroom remodelled and am so happy with the results! Now I can spend hours in my new bathtub, and enjoy the outcomes of a very professional service! -
Laney
Team of professionals
My kitchen was in a state - all the cupboards were old and we needed to freshen it up. I am so happy I got in touch with Fantastic Services! Their team was professional, neat, fast, and effective. Just what we needed!
Jim
Thank you
Totally happy with the paint job the Fantastic professionals did in my house. We had the walls done in all our rooms as well as outside. I couldn't be happier now when entering my home. Feels like new!
Stuart
More Fantastic Services for you: