Premium Painting Services in Sandy Springs by Local Contractors
Refresh your home or business property with our interior and exterior painting services
Excellence and quality as an end result
Experienced local professionals
1-year guarantee on the work done
Suitable for wall, ceiling and wood surfaces
Request a Quote
How our painting service works
Tell us what you need painting and book your appointment
The skilled painter will arrive on the arranged day and handle the job
Sit back and enjoy your renovated interior without lifting a finger
What the painters in Sandy Springs can do for you
Once we know about your painting project ideas, we can consult you on what type of paint to get if you need additional expert advice. Upon request, we can deliver the materials for you, as well. In addition, we'll give a price estimate, once we know all the details about the size of the job, where all preparation work, the surface area that needs painting, the number of coats, any finishing touches, as well as the cost of the materials, if applicable, will be all factored in the quote.
On the day of the service, the specialist will cover fixtures, furniture (if needs be) and the floors with protective sheets. He will prepare the surfaces that you want painting carefully, whether old paint flakes need to be removed, wooden doors, cabinets or window frames require sanding, or a primer product needs to be applied. Then, he will use the paint of your choice to complete the renovation by applying the appropriate number of coats, depending on the type of material he is using and on the initial condition of the surface. Any finishing touches will be done also with perfect results.
The painter will make every effort to perform the service with minimum disruption to your daily life and without any mess left behind.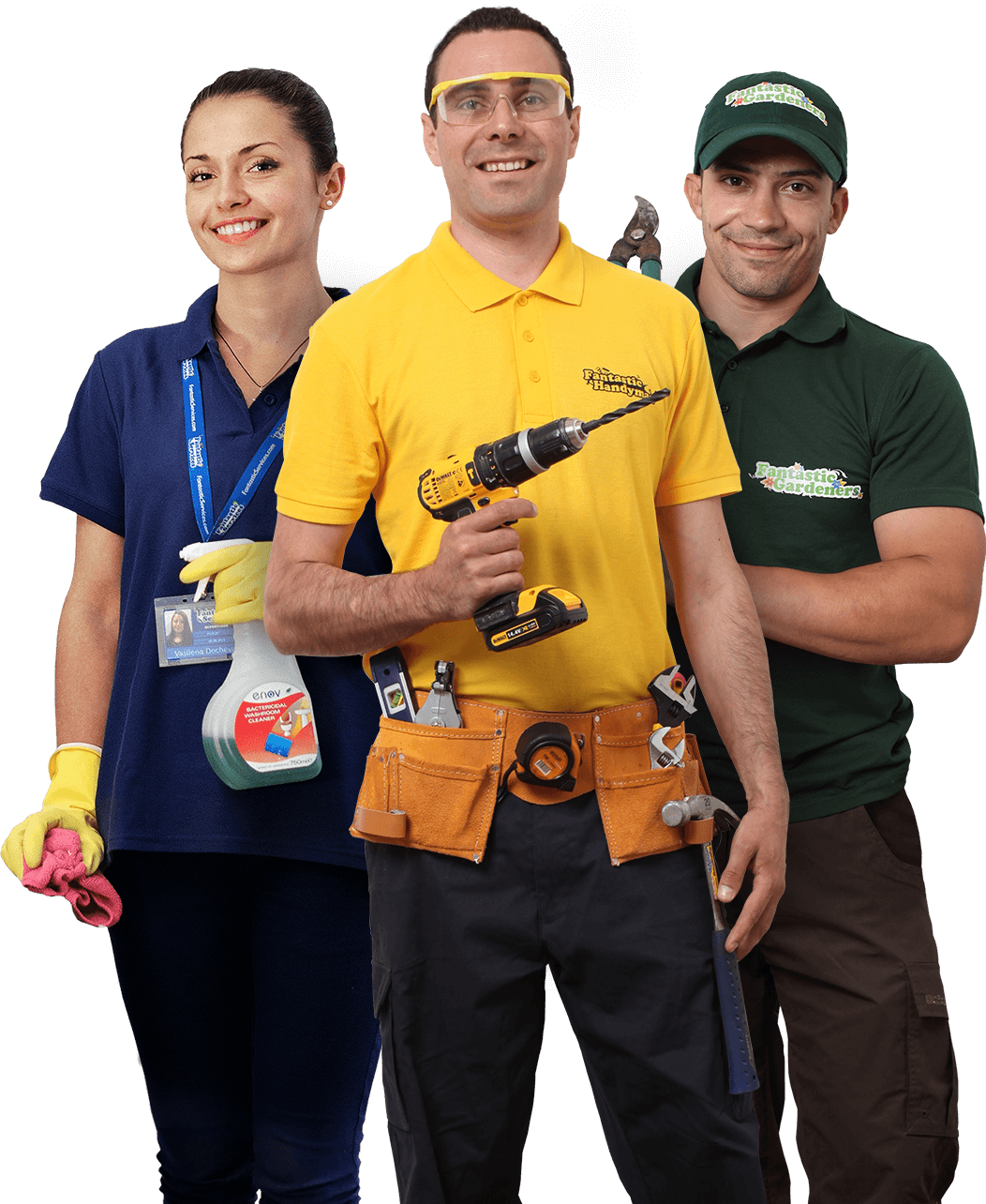 Interested to know more about the local contractors in Sandy Springs?
Our company follows the policy to select only the best folks in the business, in order to provide homeowners, renters and business proprietors with quality home improvement services.
You can trust us that your painting service providers:
Have years of experience on the job
Are friendly, helpful and reliable
Have gone through a face-to-face interview
Have had their credentials thoroughly checked
Are always ready to give you their professional advice
Take pride in what they do
Will offer a 1-year guarantee on their labor
Have a problem-solving mindset
Will be happy to tailor the service to your needs
What clients are saying
Wow! I'm amazed!
I can't recognize my kitchen! Beautiful, cozy and warm! Great job, guys!
Laura Handy
Thank you Fantastic Services!
From what I got, you are absolutely Fantastic! The contractor chose the paint for me as well. I wasn't sure about what quality brand of paint exactly I should use for my exterior wooden walls and I trusted his opinion… No regrets!
Frank Peterson
Very happy with your company!
The guy who painted the walls and ceiling in my living room walls did an awesome job! Perfect edging, too! I'm a painter myself so I should know (had an injury recently)!
John
Where else you can find us
Whether you need a painter or assistance with another type of home improvement project in the Atlanta Metro area, we can help. Check the locations we cover below:
Working hours:
Call Hours:
Mon to Sun:

24/7 Support



Working Hours:
Flexible by appointment
Frequently asked questions
Q: Do I need to move any furniture before the service?

A: Ideally, there should not be any items if they can obstruct the work of the technicians (ex: furniture next to the wall that needs painting; figurines and decor on window sills that would be varnished, etc.).

Q: Will there be any mess after the painters are done with the job?

A: Not really. They will use sheets to cover flooring and items, as well as masking tape to protect fixtures. This means that you can rest assured that the job will be done in a professional and tidy manner

Q: What do you paint?

A: You can book the service to refresh and renovate walls, ceilings, facades, doors, cabinets, wooden window frames and sills, furnishings, garden furniture and features, etc.

Q: Do I need to be at home while the contractors do the work?

A: This is not necessary. You can meet them and then you can go about your business as usual or arrange access to your property if you can't welcome them in person. As long as that all the details of the project have been agreed upon, you can just leave the painters to it while you get on with your daily routine.
We can do much more than painting
Other Fantastic services we can help you with