Laminate Flooring Services in Sandy Springs for a modern home look
Enjoy a more functional and easy-to-maintain laminate flooring
Modernized interior and increased property value
Free on-site price quotes and flexible appointments
1-year guarantee on labor for your peace of mind
Convenient delivery of materials, upon request
Request a Quote
How the laminate flooring service works
Contact us at your convenience to arrange your laminate flooring service
A Fantastic expert will visit you to inspect the job at hand
He will deliver the materials, if needed, and complete the laminate floor installation
How your laminate flooring service goes
The Fantastic technician in Sandy Springs will arrive at your property to measure up the areas that need a laminate floor installed and discuss your specific requirements. Should you need help with getting the materials for the job, you can arrange all the delivery details with the pro at this point. Note that the laminate floorboards are best left indoors to acclimatize before the installation takes place. On the day of the service:
The technician will prepare the floor area by removing the carpeting or old hard flooring.
He will place proficiently the underlayment material, which is a must.
A vapor barrier will be installed under the underlayment if the subfloor is made of concrete to prevent moisture from affecting the laminate.
The planks of laminate will be laid via the floating method to ensure a sturdy result.
The selected skirting boards will be fitted with precision, as well.
Any packaging, material cut-offs, etc. will be cleared up and disposed off, too.
As a result, you will have a solid and beautifully fitted laminate flooring that is well-supported, does not produce any noise, when walked on, and which gives your room a cozy and modern look. You will get a floor that is also easy to maintain and serves for years to come.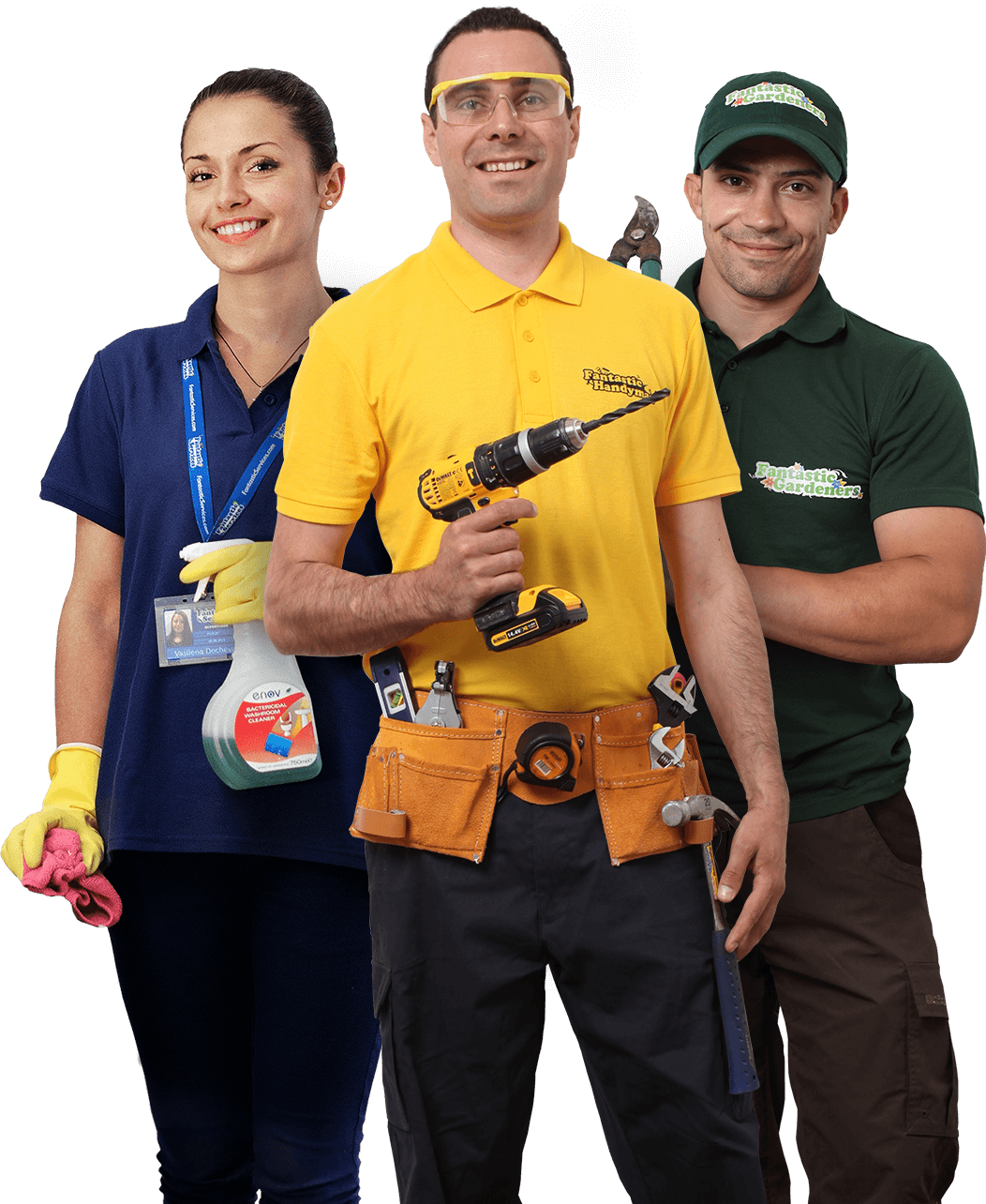 Meet the Fantastic tradesmen in Sandy Springs
Fantastic Services works only with experienced and qualified floor installation and replacement specialists who have the skills to perform the job to your highest satisfaction. We guarantee that they are:
Selected to join our crew after an interview in person
Fully equipped and insured to perform the service
Local professionals, who will view the job, first, and offer you a free price estimate
Multi-skilled floor replacement experts
Friendly, polite and uniformed
Ready to customize the service to meet your needs
Always happy to share their advice with you
Tidy and efficient, always cleaning up any mess after the end of the job
Providing you with a guarantee of one year on their workmanship
What clients are saying
Good flooring company
I'm pleased with how the job is done. Great finish and look! My home looks so much more inviting without my old carpeting in the dining room.
Clementine J.
Professional and convenient
Lilly Sprowl
Great service!
Thank you for a great job done! I needed laminate flooring fitted in two kids' bedrooms and I have to say that the work done is simply awesome.
Colin Moore
Where you can find us in the Atlanta Metro area
Check out below the list of all the cities we serve in Atlanta Metro and contact us to see what other flooring services are available in your location.
Working hours:
Call Hours:
Mon to Sun:

24/7 Support



Working Hours:
Flexible by appointment
Frequently asked questions
Q: Are there any restrictions as to where I can have a laminate floor installed?

A: Well, that's up to you but generally, kitchen sink areas, bathrooms, toilets and washrooms are better tiled, as the laminate may get accidentally damaged by leaks or splashes of water.

Q: How is the price estimated?

A: Your project cost will depend on the size of the area that needs covering on top of the expenses you need to make for acquiring the materials

Q: What if I find out later that something is not quite right with the laminate installation?

A: We offer a 1-year guarantee on the quality of the work for all our flooring and home improvement services, so in the unlikely event of having issues with the service, please get in touch as soon as possible.

Q: How do I take care of my new laminate floor?

A: Just vacuum your floor surface regularly by using only the soft attachments of your vacuum cleaner to avoid scratches. Also, mop the floor with a suitable laminate/hardwood floor cleaning detergent.
We can do much more than laminate flooring
Other Fantastic services we can help you with