Top-Notch Carpet Installation Services in Sandy Springs
Have your carpets professionally installed by Fantastic Services today!
Fully equipped, trained and vetted carpet technicians
Flexible schedule with full week availability
Suitable for both domestic and commercial properties
On-site consultation and estimate, fully customizable service
Request a Quote
How is the carpet installation service performed
Book your service online
You call one of our friendly representatives and arrange your on-site survey so that we can determine the price and the time it will take to complete the job.
We'll send a fully equipped technician to the address
After you have your quote, we send out the technician and he performs the service according to your wishes. You choose a day according to your own personal schedule.
He will restore the freshness of your carpets and rugs
You get to enjoy your professionally installed carpet without any of the hassles!
What is the process of our carpet replacement and installation services?
Ensure a swift, safe and efficient cleaning of all your gutters and downspouts
Prevent any structural damage to the roof, walls and foundations
Work with professional and local gutter cleaning teams
Take advantage of advanced equipment and solutions, see real-time results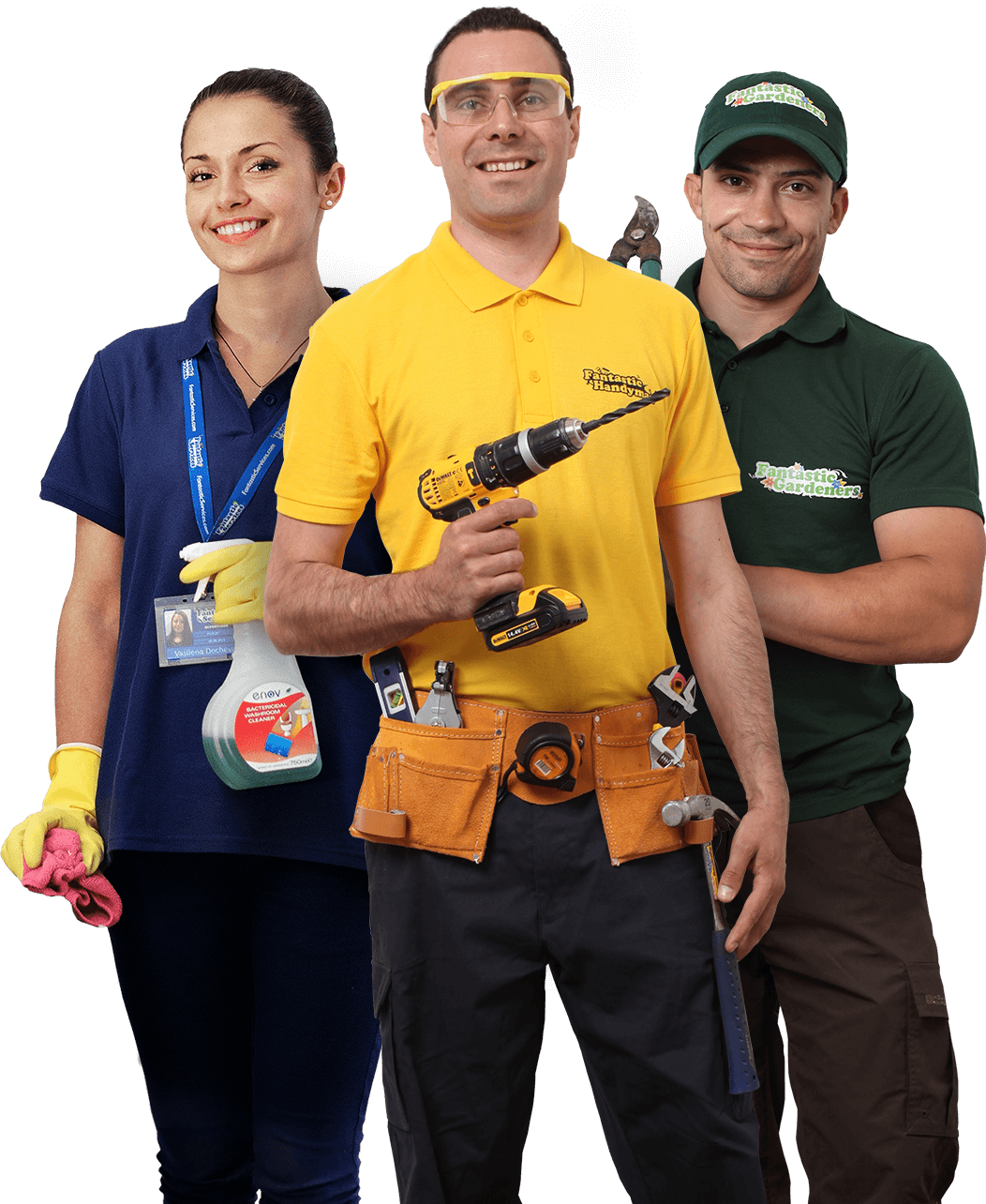 Why go with the professionals of Fantastic Services?
Vetted professionals
Gone through a full background check
Fully insured and individually interviewed
Eager to follow the company's high standards
Experienced technicians
Fully equipped with the latest tools in the trade
Constantly developing their existing skills and acquiring new ones
Specially trained to fulfill our client's high expectations
Friendly folks
With amazing customer service skills
Offering useful advice when it's needed
Prompt and carefully following your priorities
What do our clients say about Fantastic Services?
Love my new carpet!
My living room had a very tired and old look to it and I just didn't know what to do to bring it back to life. Turned out that a new carpet was all that it needed and the guys from Fantastic Services really did an amazing job at fitting it!
Olivia Charles
Good work
Amazing professionals. The quote was satisfying and the job was completed just as I suspected and even more! Will definitely trust those guys again when I need it.
M. Cavanaugh
Definitely, recommend!
Very happy with the service! The team removed my old carpet and put the new one in no time
Payton
Where can you book your fantastic carpet installation service?
Working hours:
Call Hours:
Mon to Sun:

24/7 Support



Working Hours:
Flexible by appointment
Frequently Asked Questions
Q: Can I schedule my appointment for the weekend?

A: Of course you can! You can book in both your survey and the actual service for any day that is okay with you.

Q: Are the technicians fully insured?

A: Yes, they are! If you have any questions or worries regarding insurance and damage complaints, you can always call our Customer Service department.

Q: Are the materials included in the estimate?

A: All the equipment and materials for the job will be included in the final quote. We can also work with materials provided by you

Q: Can you use the padding of my old carpet?

A: We can but we do not recommend it. If you want your carpet to have a good and long life, it's better to use a new underlay instead of taking your chances with the old one.
Don't like carpets? Look at the other floor installation services that we offer!
We can help you with many other things, as well! Give a full beauty treatment to your property.