Kitchen Remodeling Service in Sandy Springs, done by experts
Let us transform your kitchen into a modern and functional get-together space!
Skilled kitchen remodel contractors near you
Optimized kitchen space to your specifications
Excellent workmanship beyond your expectations
1-year guarantee on the work & free on-site estimates
Request a Quote
How our the kitchen remodel service works
Give us a call or use the 'request quote' button on this website
A kitchen remodeling contractor will visit you to discuss your ideas
Once we get your 'thumbs up', we'll embark on transforming your kitchen
What to expect from the kitchen makeover service in Sandy Springs
Whether you want to revamp your kitchen to make it more functional and pleasant-to-use, or you intend to increase the value of your property before you put it on the market, we can help you to completely remodel the space or renovate particular areas and fixtures. Depending on the type and size of the job, as well as your redesign ideas, your kitchen renovation service can include all or some of the following jobs:
Removal of kitchen cabinets and installation of new ones
Floor replacement
Tile installation
Painting - walls, ceiling, cabinets
New lighting fixtures installation
Crown molding and trim work fitting
Kitchen island installation
Countertops and tile backsplash
Sink and faucet fitting
Just get in touch with us and we will assign an experienced local kitchen remodeling contractor to come to your place and discuss with you your kitchen renovation plans. He will be able to offer you advice and a free price estimate onsite, which will be later sent to you in more detail.
Don't miss out on the opportunity to benefit from our premium kitchen renovation solutions that can bring the results you have envisaged for the heart of your home. From an improved lighting, brighter and more modern colors, as well as a sleek countertop finish to a new and more functional flooring, you can have it all!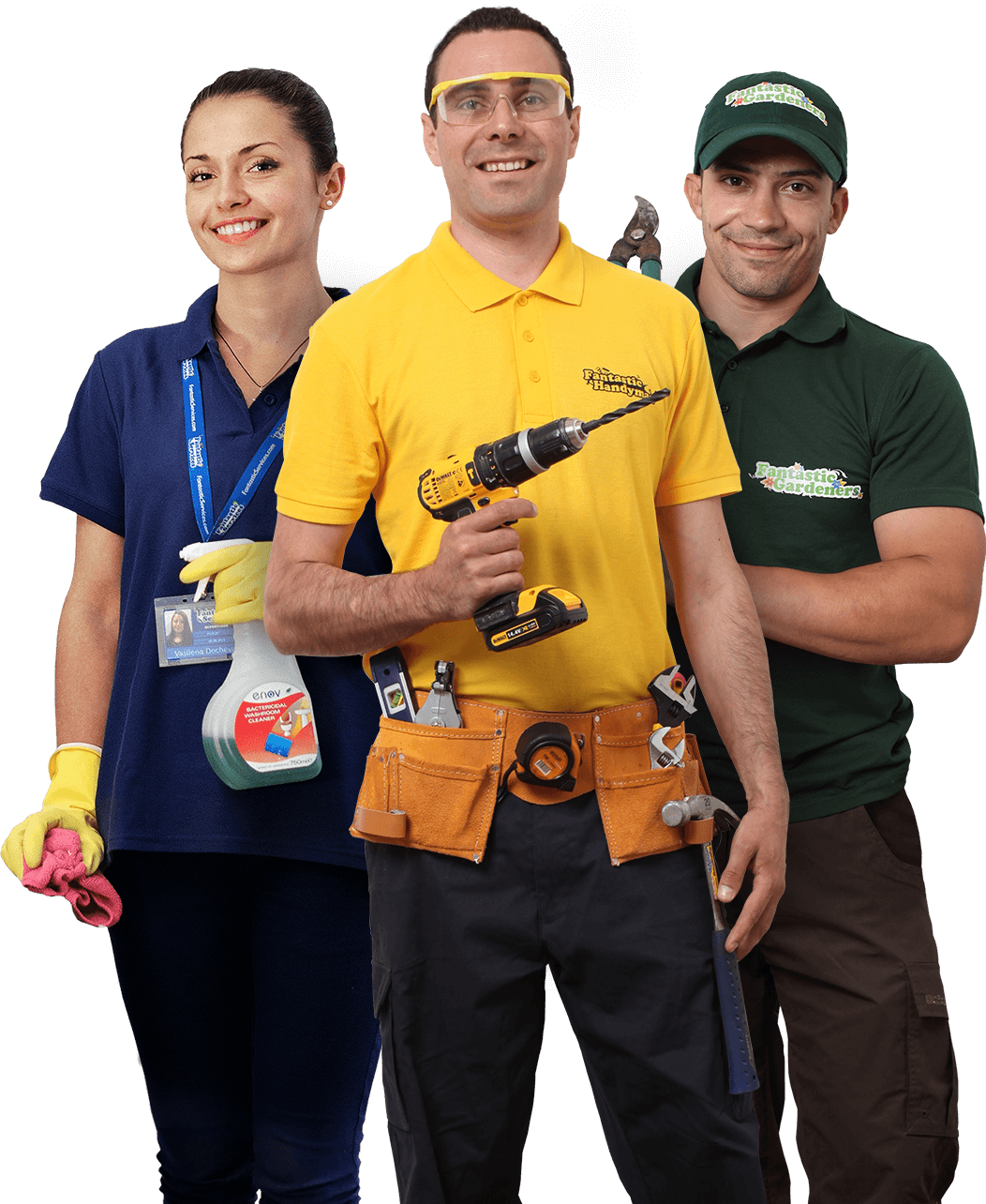 The Fantastic technicians have what it takes
The kitchen remodeling experts use top-notch tools and equipment

The experienced tradesmen will work hard to turn your dreams into reality by using their skills, knowledge and professional power tools.



The professionals can advise you on what materials to use and deliver them

Due to their years of experience, the renovation specialists can advise you (if in doubt) about what quality materials to use for your project.



The tradesmen are fully insured and their work comes with a 1-year guarantee

For your peace of mind, the service comes with a 1-year guarantee on the labor. The technicians are fully insured, so rest assured that your property will be protected and in good hands.
What clients are saying
Amazing job!
The guys were great. Their skills are enviable, considering that I'm not a bad DIY-er at all. Clean and tidy job, great finishing touches
Chad Downing
Wow! What a transformation!
My kitchen needed a major reconstruction to open up more space. Your people just knew what they were doing. I got sound advice on a few things, as well, which saved me from making a huge mistake that would've turned out quite costly. Thanks, Fantastic Services!
Richard
Thank you, you surpassed my expectations
We still can't believe that this is my old outdated kitchen! Thank you so much, really!
M. and F. Anderson
Where else you can benefit from our kitchen remodeling service?
Order a kitchen remodel service in the following locations in Atlanta Metro area. We've got kitchen renovation contractors near you, ready to listen to your design ideas and provide you with a free quote.
Working hours:
Call Hours:
Mon to Sun:

24/7 Support



Working Hours:
Flexible by appointment
Frequently asked questions
Q: Do I provide all the materials?

A: You can discuss your options with the contractors on-site. They'll be happy to deliver some of the materials, upon request. You can consult them, as well, on specific matters if in doubt, as in what type of tiles or paint you should get, for instance.

Q: How do you charge for the service?

A: Each kitchen renovation project is different, so you'll get a detailed breakdown of the jobs involved in your remodeling service, once the on-site viewing has taken place.

Q: Who will clean the mess?

A: The tradesmen always clear up any leftovers from the job after the workday has finished. At the end of the project, you can always count on our house cleaning service to really bring out the results of your newly remodeled kitchen.

Q: Can you help me get my new kitchen appliances?

A: We don't assist with appliance purchases but we can help you with advice on where best you should fit them.
We can do much more than kitchen remodeling
Other Fantastic services we can help you with