Professional and hassle-free bathroom remodeling services in Sandy Springs
Leave your bathroom renovation project to the hands of the experts!
1-year service guarantee for the labor
Performed by trained remodeling experts
All done with professional equipment and materials
Availability throughout the whole week, including weekends
Request a Quote
How to make your bathroom remodeling service appointment:
Give us a call and we will organize you a survey
Choose a day and time for your service appointment
We will make your renovations project a reality
What to expect from our bathroom remodeling services:
The idea behind this type of service is to give your old bathroom a whole new look. The experienced professionals we work with can create a new custom layout for the room, relocate already installed fixtures, or update the space with new features like a walk-in shower, sauna, etc.
Or maybe you have a bigger project like a wall and tile installation? No worries, we can make it a reality. Here is a full list of all the bathroom renovations jobs the Fantastic professionals can complete:
Cabinet paint or replacement
Countertop or glassdoor installation
Toilet or faucet installation
Recessed lights or pendant light installation
Wall and floor tile installation
Tub installation
Walk-in shower installation
Redoing of the floors
Painting
Keep in mind that before the actual service takes place, an on-site survey must be performed so we can give you an accurate end price. After you've contacted us, we will schedule the survey. The builders team will arrive on the appointed day to discuss your bathroom renovation project. Generally, we can give you a same-day service estimate, but if you desire a detailed description of all the costs, we will have to send it to you via email. Once everything has been talked through and the required documents have been signed, the builders team can proceed with the project.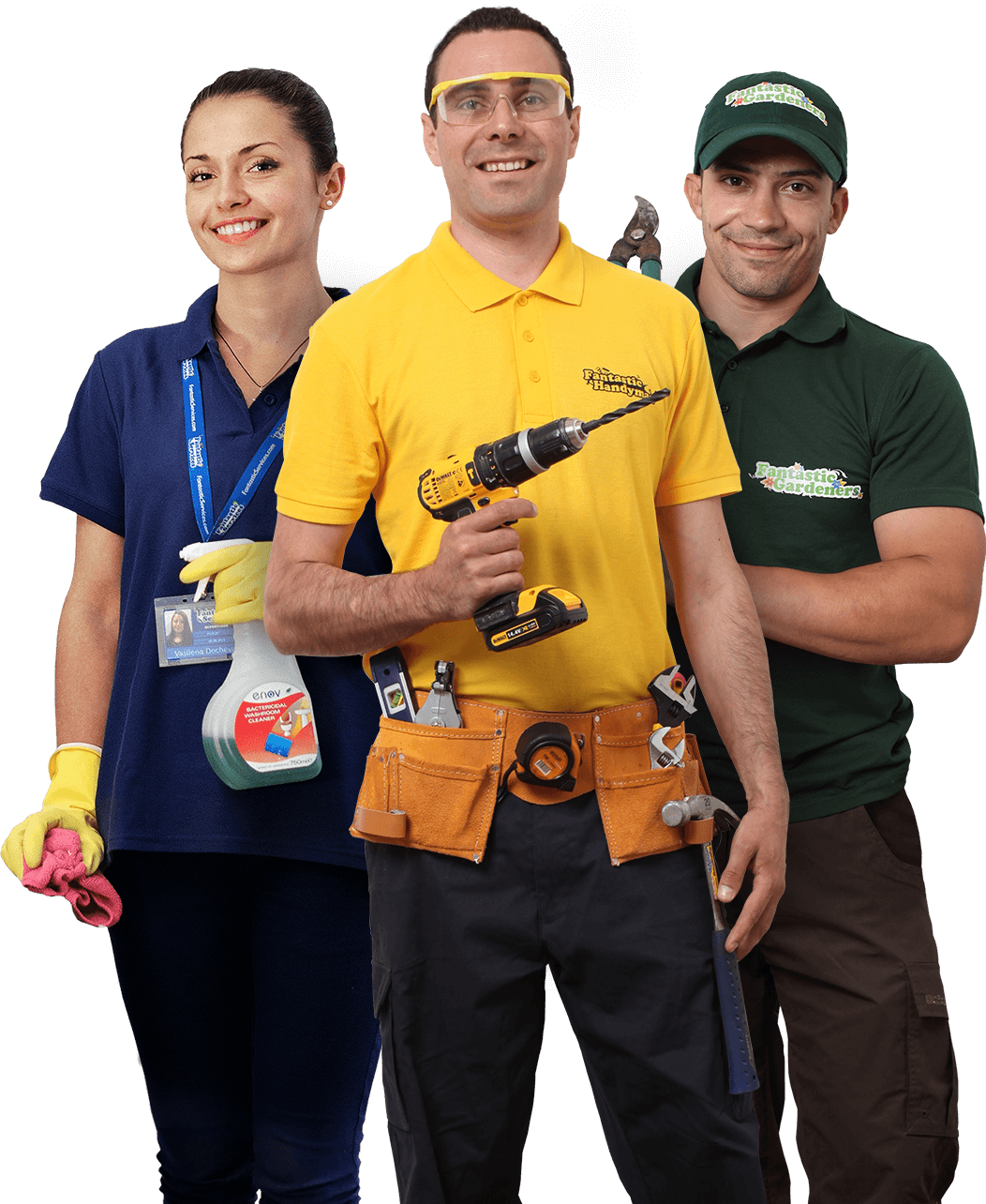 The Fantastic professionals you can count on
Personally interviewed and selected
Following the Fantastic standards
Appropriately attired for the job
Fully insured and vetted
Trustworthy professionals
Using industry-grade tools and equipment
Experienced and skillful tradesmen
Providing quality results every time
With a can-do mindset
Always ready to share their advice
Putting the client's needs first
Working with a smile
What clients are saying
Very happy with the job!
Real professionals. This is definitely the best bathroom remodeling company in my area!
Natalie Cortez
Fast and professional
I never would have thought that a serious project like tub installation could go so smoothly! Amazing results!
James Miller
Amazing company!
Super fast to organize and easy on the budget! I highly recommend this company for any bathroom renovation ideas you might have!
Ben Martinez
Expert renovation solutions near you!
Working hours:
Call Hours:
Mon to Sun:

24/7 Support



Working Hours:
Flexible by appointment
Frequntly Asked Questions
Q: How much will my renovation cost?

A: There are many factors that are involved in determining the end price for your service. We can give you a price estimate only after we have completed an on-site survey.

Q: Will you clean the bathroom after the project is completed?

A: Of course! The technicians we work with will clean everything after the job is done, so you are left with a ready-to-use bathroom.

Q: Can I schedule my survey after work hours?

A: Yes, you can. Fantastic Services strives to provide its customers with flexible solutions based on their schedule and individual needs.

Q: Can the renovation specialists bring the materials?

A: If you wish, we can provide you with all the necessary materials for the project, once you've selected them and they will be included in the end price or we can use yours.
The other services we provide in Sandy Springs
We can do much more than bathroom remodeling